One of the wonderful things about Jan Barboglio's designs is the unique characteristics that are individual to each piece. Every item is  designed with the tradition and soul of old Mexico in mind, and hand finished to create the beautiful variances that collectors of Jan Barboglio's designs know and love.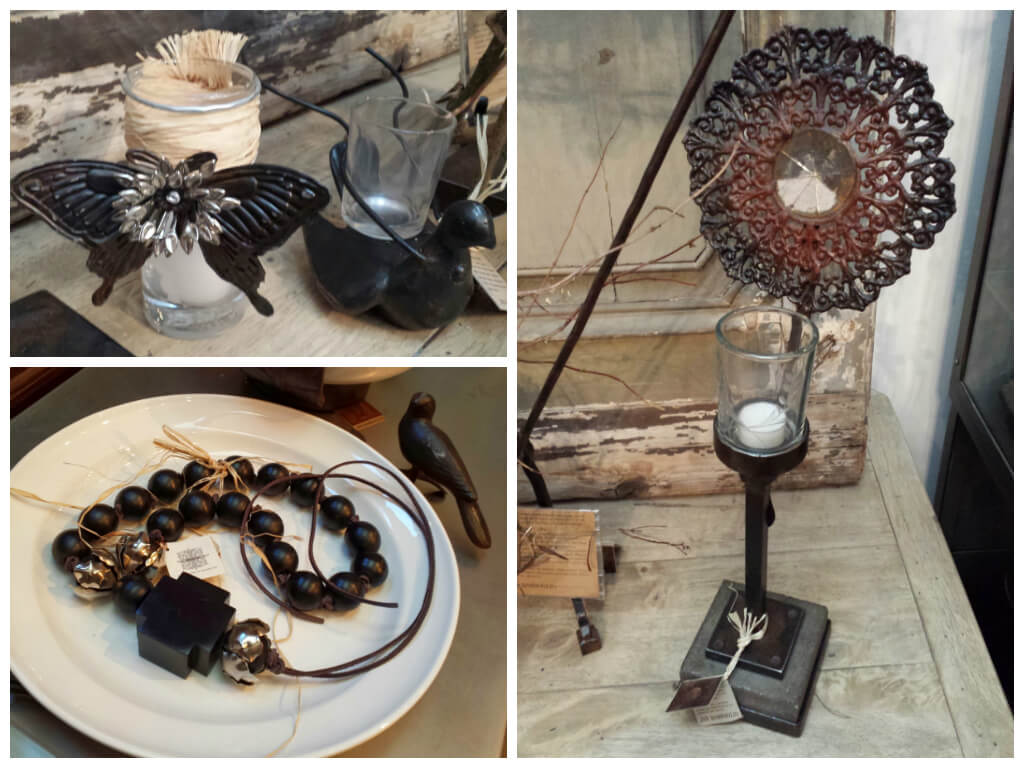 This iron box, one of my favorites, with beautiful hammered nickle doves adorning the lid, is such a lovely way to store your most precious keepsakes.
The delicate beauty of a rose captured in the strength of iron is the perfect adornment for the top of this beautiful glass vessel.
Gorgeous and functional, each piece brings with it a distinctly unique touch of primitive beauty, and traditional charm.