I can't decide if its because I'm in the mood to snuggle up with a cozy pillow or if it's because they are so darn cute, but today we are talking pillows!  I photographed an assortment of our cutest pillows, each embroidered or monogrammed with thier own special word or phrase.  Now let's take a tour of pillows!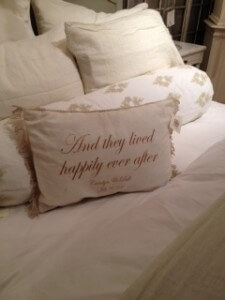 First up on our tour  is the "Happily Ever After". For $69.95 it can be monogrammed with your name and anniversary date. They can also be purchased without the monogram for only $59.95. A perfect gift for wedding season!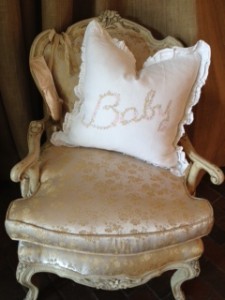 Next up we have the "Baby". This boudoir pillow by Pom Pom is $70.00 (without the insert) and is available in white, blue & pink. Is this cute as a button or what?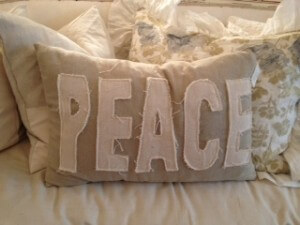 For the peace maker in all of us we have the "Peace" throw pillow. This delightful little hand stitched champagne and beige pillow is $75.00.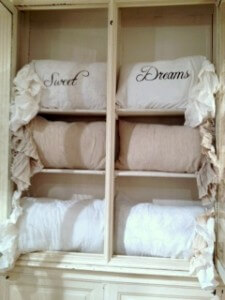 Last on our tour are the ruffled muslin "Sweet Dreams" Pillowcases. These cases come in a set of two for $75.00. You're bound to have a good night's sleep when even your pillowcases are wishing you well!
Thanks for joining me on our tour of pillows. Stop by to see more of our beautiful pillows and gifts!